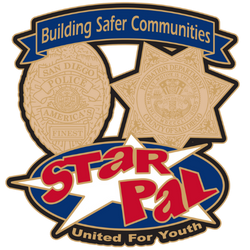 2022 Tri-N-Harder-4-Kids Triathlon Challenge and Family Picnic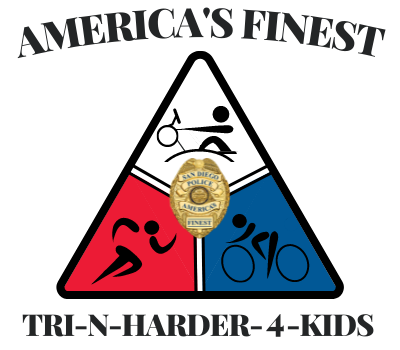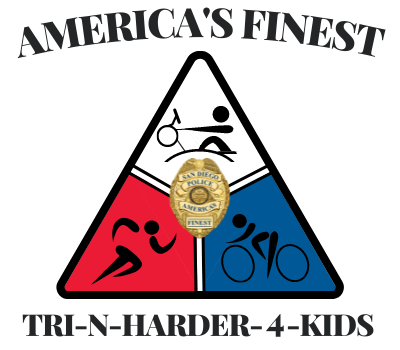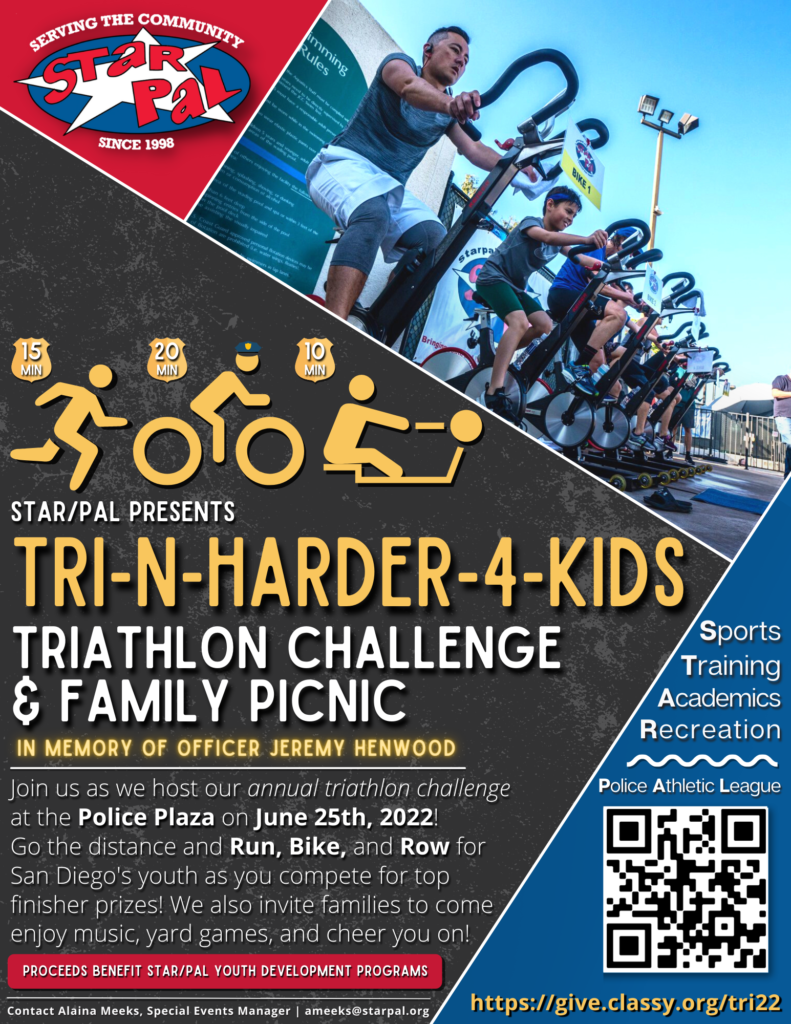 WHAT –
This year's triathlon challenge will consist of row, bike, and run portions and can be completed solo or as a team of up to 3 athletes. Awards will be presented to the top distances achieved by individuals and teams and a grand prize will be awarded to the top fundraising agency!
Activities will take place both inside the gym and outside on the football field where we will host a family picnic. There will be yard games, music, vendors, food, and more! Spectators are encouraged to come enjoy the day and cheer on their athletes.
WHEN –
CANCELLED
WHY –
STAR/PAL is a nonprofit organization that brings San Diego youth and law enforcement together to help youth rise above challenges to meet their goals while creating better relationships for the greater community. All funds from this triathlon will support STAR/PAL's youth development programs and provide critical, positive mentorships.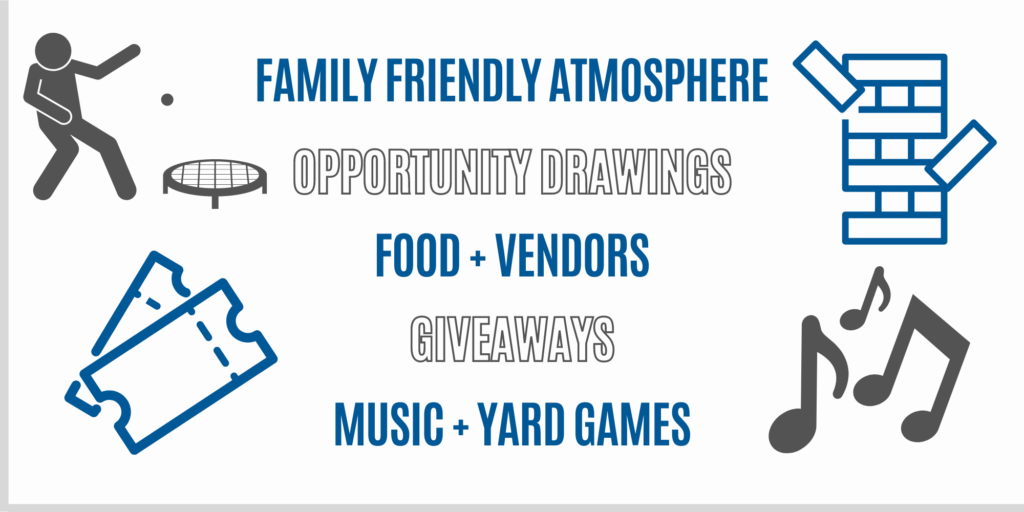 Interested in being a volunteer? Check out our volunteer interest form here.