STAR/PAL's elementary aged programming focuses on developing positive behaviors in our youth and equipping them with the essential skills and tools necessary for becoming a positive role model for others. Programs are school site based and facilitated by law enforcement officers. The goal of our programs is to help youth see officers as a resource in their lives.
STORY TIME WITH AN OFFICER (Grades K-5th)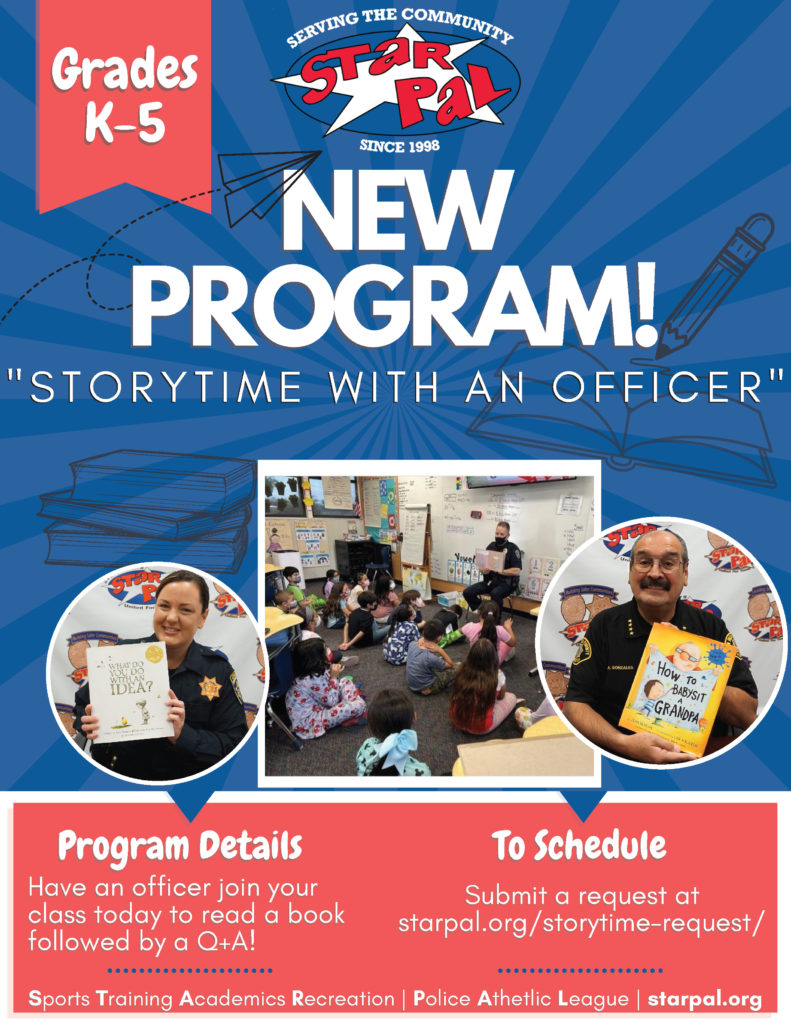 Story time with an officer brings a law enforcement officer to your classroom for a shared, positive experience between students and officers. Officers bring and read a picture book to students and stay for a question-and-answer session. Books topics focus on positive character development and sessions last approximately 45min- 1 hour.
LET'S BE PALS (Grades 3rd-5th)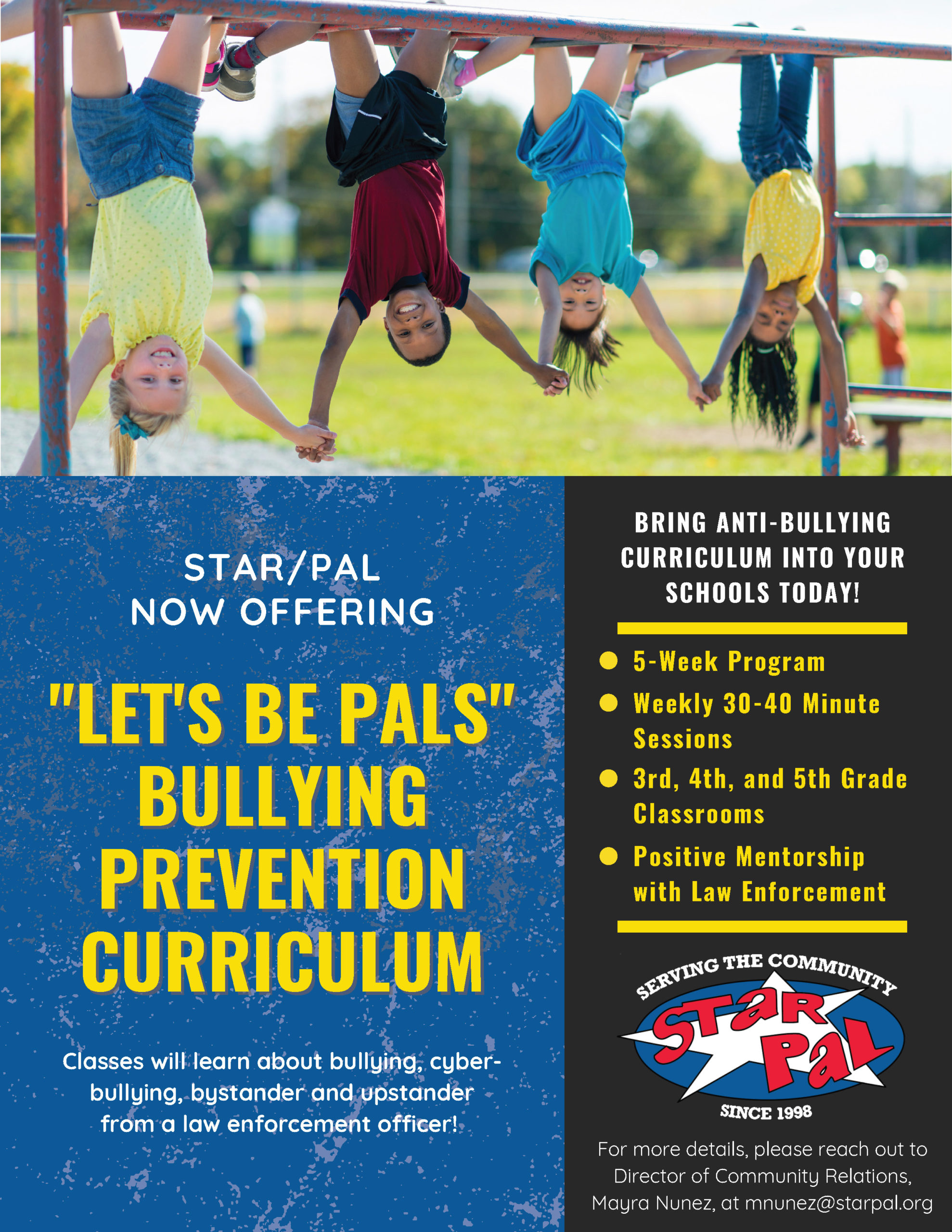 Let's Be Pals is a bullying prevention curriculum developed for grades three through five. It is a 5-week curricular program that is facilitated by officers for approximately one hour per week. Each lesson plan is designed to equip students with essential knowledge and skills, while keeping them engaged in an interactive lesson.